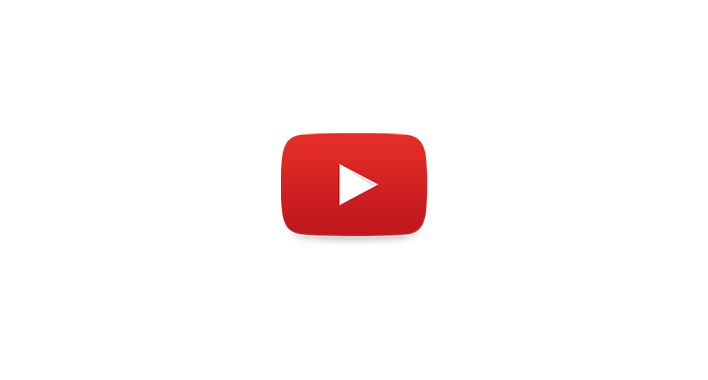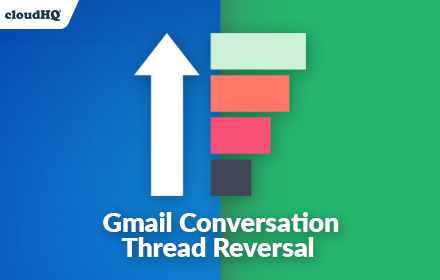 Reverse Gmail conversations so they're in chronological order!

With one click, reverse the order of Gmail conversations so your most recent message appears at the top. Perfect for: Anyone who has lengthy conversations in Gmail
Customer service representatives
Small business owners
Salespeople

Integrated into Gmail No extra software!

Put the Most Recent Message First
With one click, you can reverse the order of a Gmail conversation, putting the most recent message at the top. Every previous message will be placed in chronological order beneath, letting you quickly see where you left off.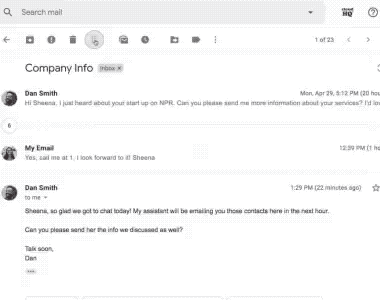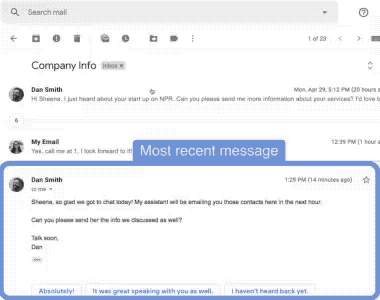 Less Confusion
By default, Gmail puts the most recent message in a conversation at the bottom of the list. This makes it easy to get confused, especially for long back-and-forth conversations. Putting the most recent message first gives you the most recent, most relevant part of the conversation, letting you work much faster.
Near Universal 5-Star Ratings
Gmail Conversation Thread Reversal has almost universal 5-star reviews from users who have downloaded it in Chrome.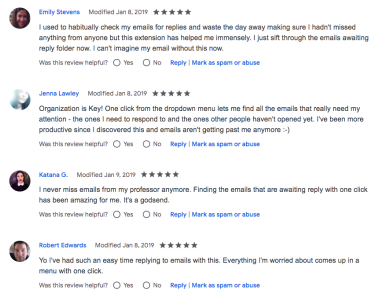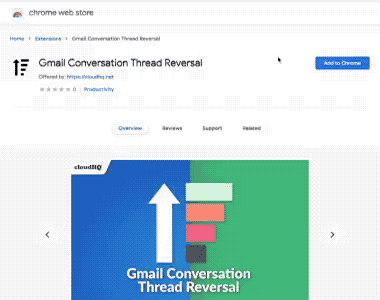 Installs in Seconds
You can easily install Gmail Conversation Thread Reversal from the Chrome Web Store. Once installed, the tool will be seamlessly integrated into your Gmail or G Suite email account.
---
Who Uses Gmail Conversation Thread Reversal?
Customer Service or Support Professionals
Customer service professionals often have long email chains back and forth with customers. If you're constantly scrolling to the bottom of long conversation threads, Gmail Conversation Thread Reversal can help you communicate with customers faster and with less confusion.


Salespeople
Turn your Gmail or G Suite inbox into a simple-to-view queue of requests that have and have not been handled yet.
Small Business Owners
Small business owners often have conversation threads with customers, employees, vendors, suppliers, partners, or a host of other people. Gmail Conversation Thread Reversal will help you keep track of who you're talking to — and what happened last in the conversation.


Anyone with Gmail
Practically every Gmail user has lengthy back-and-forth conversation threads from time to time. Whatever your role, Gmail Conversation Thread Reversal can help you do your job better.